Powerful sales force tracker to close deals faster, improve relationships, and manage clients effectively.
View tasks on the fly
Route planning
Submit attendance and expense
Task Assignment
Account and contact management
Analytics and reports
Get a 360-degree view of all customer profiles
View every transaction, communication, and feed
Stay connected on all business communication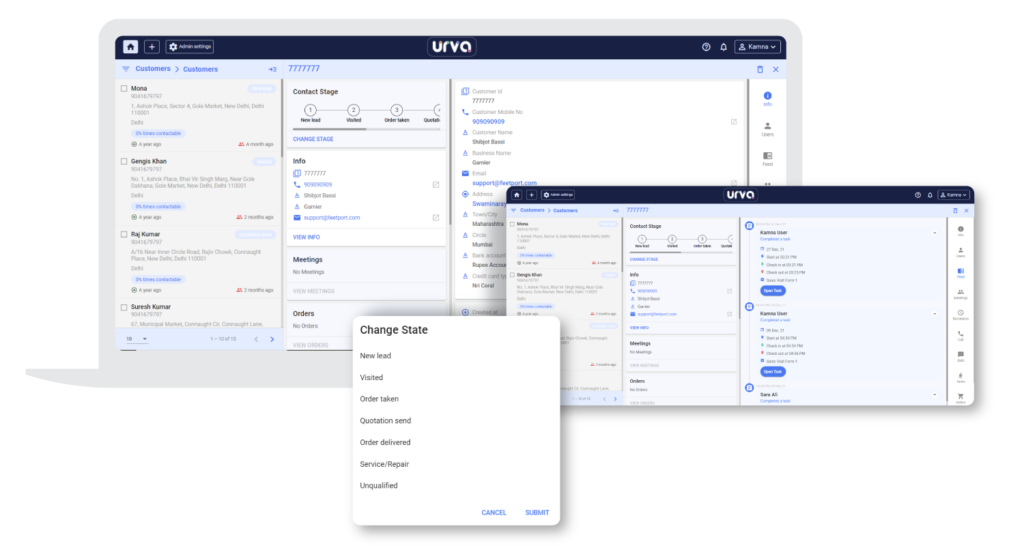 Effectively map and plan your day in the field
Capture and track the leads data on mobile
Take orders, bill and log every interaction in real-time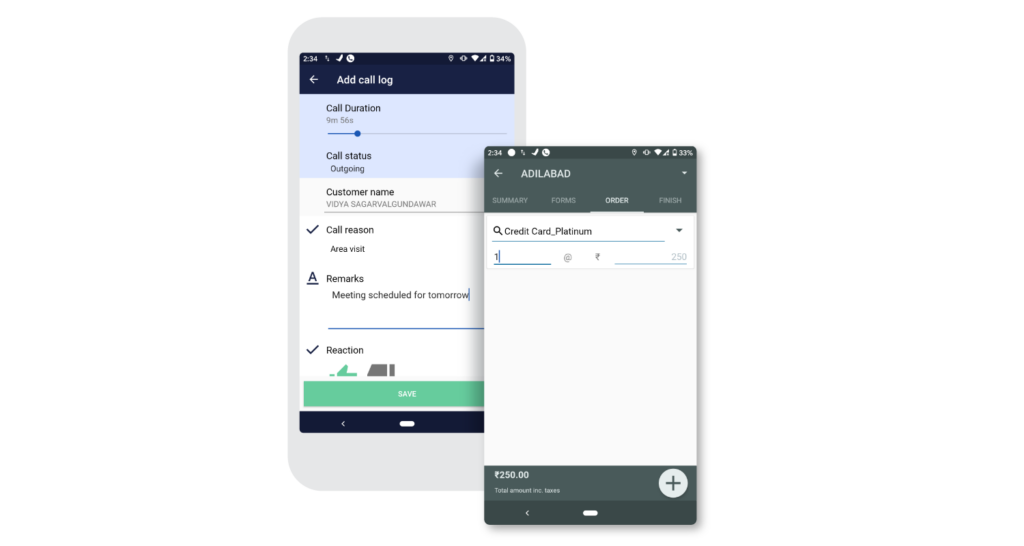 Create and schedule team tasks in advance
Use location intelligence and get task visibility
Get real-time updates on Email, SMS, or Whatsapp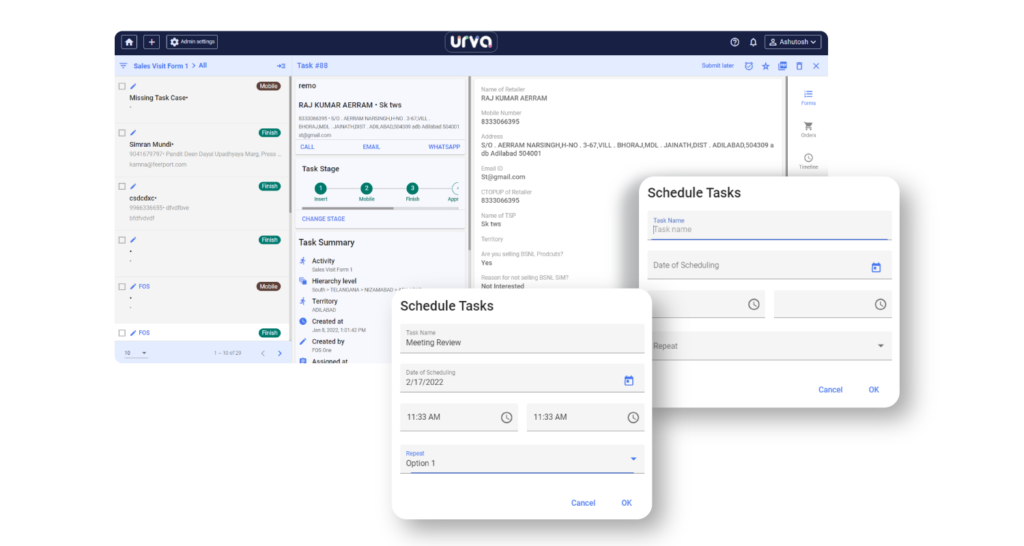 Stay updated on task and user reporting
Dashboards for attendance, tasks, customers, and more
Track performance, expense, and incentives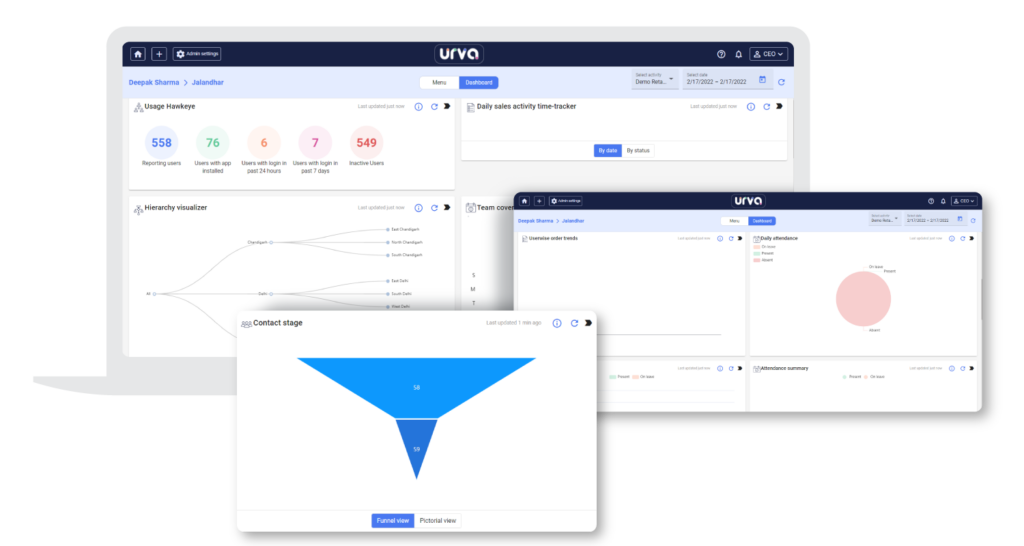 Add Your Heading Text Here
Real-time scheduling saves sales representatives' time & money spent on unnecessary travelling after every task. Tasks can be allocated at right time to the right person for the job.
With location transparency, assign best suitable task according to sales representatives' latest location updated by GPS. Avoid instances where more than one sales agent does the same job.
GPS intelligence streamlines the updation of sales activity. Also, it helps the sales representative to get a location-specific lead which enhances their performance and eventually increases sales.
Get advanced reports for revenue calculation & agent performance based on criteria. Stay up to date with your reports and analytics, and make a time frame to take steps to increase sales.
Would you like a free demo of URVA SALES before you get started?
Learn how these companies are driving better SALES numbers
with URVA Sales Force Tracker

Our salespeople felt distanced from the power of information held within the business. URVA Sales force tracker helped us put them in the centre.
No more unorganized whats app field updates; sales agents report client meetings through digitized forms
Increased trust and accountability between managers because they can locate reps on the map any time
Seamless communication between the team on the field and teams in the office
Sales increased 30% Planned visits completed 93%

The manual data entry decreased the efficiency and led to various errors. With URVA Sales force tracker and GPS based intelligence reduced the dependency on manual systems.
Completed more number of store audits with easy to use, customisable forms.
Increased accountability and better coordination between field and teams in office.
Faster work completion due to digitised work processes.
30% Increase in productivity, 25% decrease in the travel time