URVA chat makes things easy on your customers, and sets your teams up for success, and helps you keep your business in sync.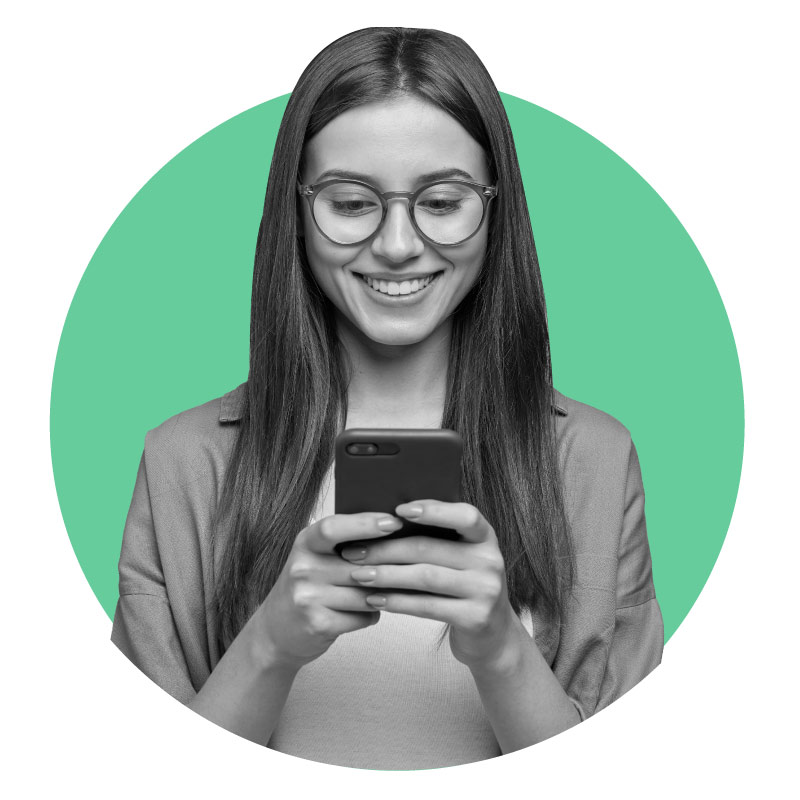 Make it easy for your customers
Connect your customers to relationship managers anytime, anywhere. The conversation stays connected, no matter how
they interact (over whats app, messaging, live chat, social, or emails).
Customers can reach out to relationship manager on a single number and be assured of getting queries solved every time. There is no loss of communication with change of channel
or RM.
Since all the conversation from multiple channels is at one place, get the context each time. Even when RM leaves the organisation the customer conversation doesn't.
Cloud calling for a seamless experience for customers and management. Video calls over familiar platforms like Zoom, Webex, Teams in a single click.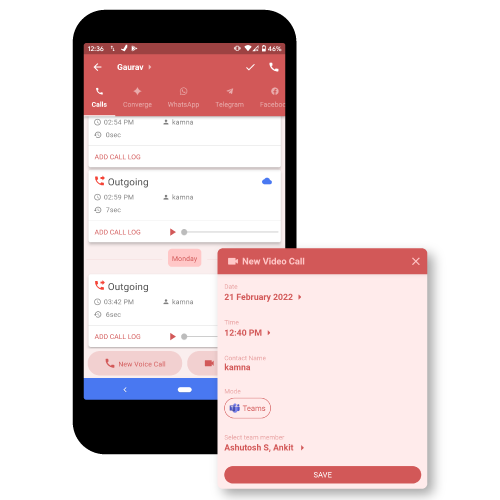 Set your teams up for success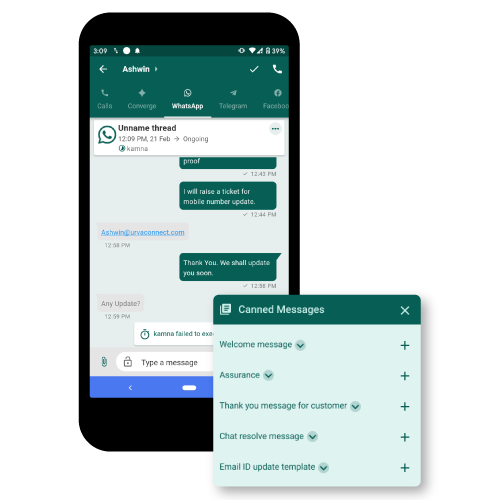 Map relationship managers to customers. Make it easier for RM to track, prioritize, and respond to customers. Take actions and resolve!
Leverage built-in forms to collect critical details, complete customer profiles, KYC and other critical documentation. Update in the CRM in one click.
Setup TAT for escalation at multiple levels in case the
request is not addressed immediately. Track and monitor
escalations.
Make it easier for teams to collaborate internally in unified workspace. Leave private notes to guide team members, participate in conversations.
Keep your business in sync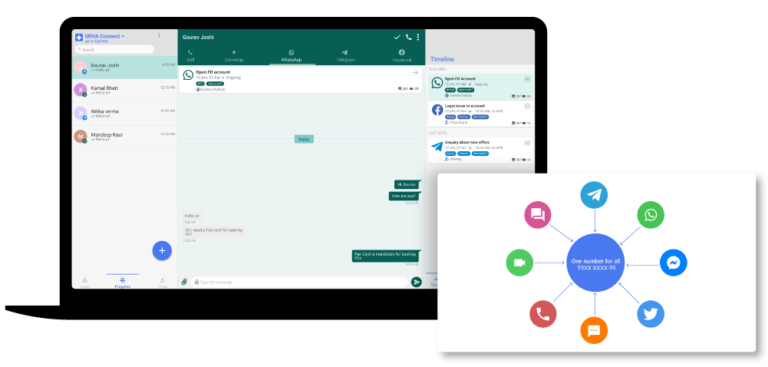 Make sense of the business with all actionable insights. Drill down performance dashboards for response time, closures etc.
No loss of customer information
There is no loss of information when a relationship manager is on leave or exits the company. All the conversations are on a single platform and easy to take over.
URVA connect comes with ready to go APIs for syncing your customer data with CRMs. Chat and CRM is integrated hence helps customer profile can be updated from chat.
Save all the sensitive information within the platform. Screenshot is disabled. You can be assured no customer information will be lost or compromised on the platform
Bring your relationship management on one number