Give field employees the inspection app they need to free up time
Simple mobile application
With mobile-friendly forms, they can upload images or videos, tag locations, specify date, time, and inspection type, and confirm their observations with digital sign-offs.
Provide your field workers with a view of their scheduled inspections, and help them plan their workday more efficiently. They can also filter by inspection types to see what they need to do at each site.
Built-in with OCR, which can easily pick text information inside a photo. It can convert the image from Aadhar cards etc into text fields and capture information seamlessly.
Hassle-free ID Verification
For hassle free KYC completion, ready integrations with Aadhaar eKYC APIs, Digilocker, PAN, DL, Voter etc. are available.
Easy attendance management
Your field team can mark in and out with just a tap on mobile application. All it takes is a selfie and their location is automatically captured.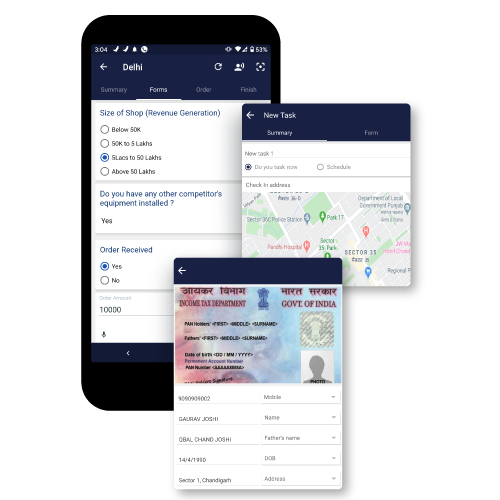 Bring all your paper bills into URVA comply with a click. Once scanned, all the information you need to capture can be easily tagged and submitted in a click.
Help Territory managers prioritize
tasks and plan tasks efficiently
With intelligent scheduling, inspection tasks are automatically assigned to the right resource based on time, skills, location, and business rules.
Easy Location intelligence
It is easy to plan routes, view to activity by location, track task progress, analyse travel, device intelligence and more.
Map the hierarchical chain of command like national, zonal and regional to the teams and further into suitable field agents.
Time saving process automation
Automate any business process with simple drag-and-drop. Setup smart auto-allocation with autobot that shall decide who to allocate the work.
Eliminate manual steps by auto assigning routes and tasks and create tasks and assign cases for your teams, simplify the day plans.
Dashboards offer a real-time picture of your business at a glance. Dig deeper with detailed reports that anyone can create, access your reports from anywhere.
Give senior leadership insights
to take faster decisions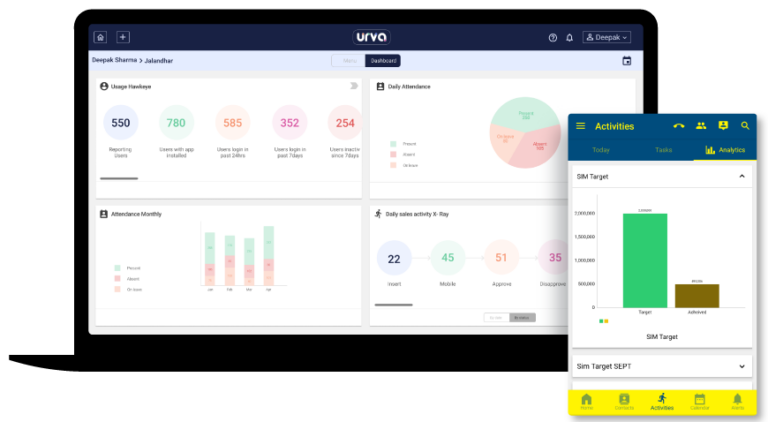 Capture and track teams performance metrics important to your business. Improve productivity with complete field picture.
Keep a real-time view of the health of your business. Stay up to speed on your team's pipeline, auto-schedule reports, and get notifications.
Better contact management
Have a complete view of your customers, including activity history, key contacts and customer communications.
Virtual performance assistance for CXO
We've taken artificial intelligence out of the lab so everyone get answers(voice search) on reports, productivity numbers and more.
Your search for a modern, sophisticated and comprehensive, KYC and onboarding solution ends here!