Bringing together
business relationships
Centralize conversations from every channel into a single platform and enhance your customer relationship.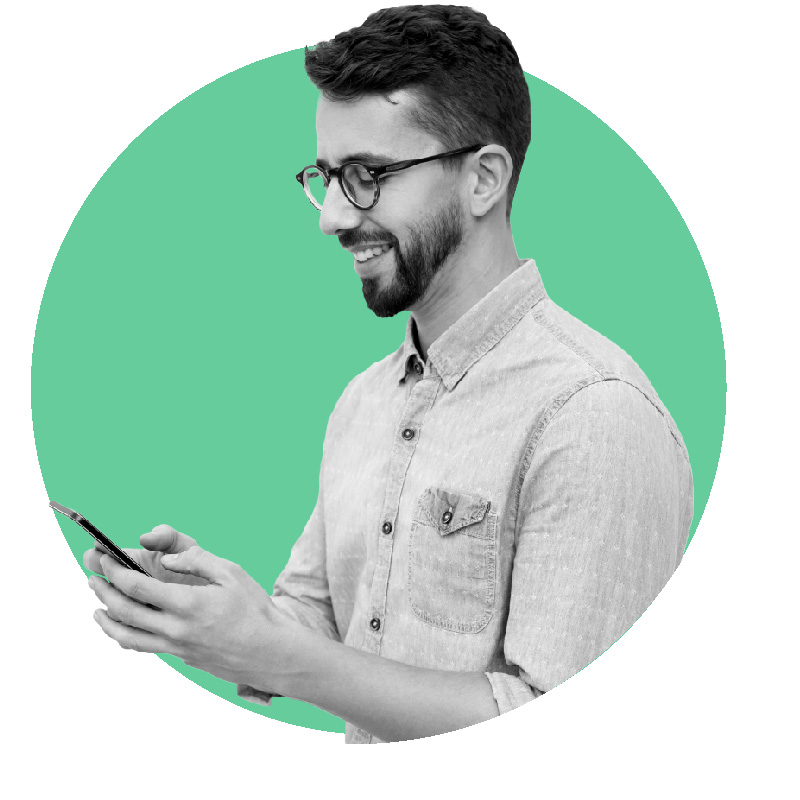 Bridging the Gap between Brands and Customers
URVA Connect Capabilities
Unify conversations from multiple channels and multiple customers on one number. Same number for calling and chatting
Customer can reach out to your teams on multiple channels. But all the conversations is visible to you on single platfrom
Video calls over platforms like Zoom, Teams, Webex in a single click. Cloud calling for a seamless experience for customers.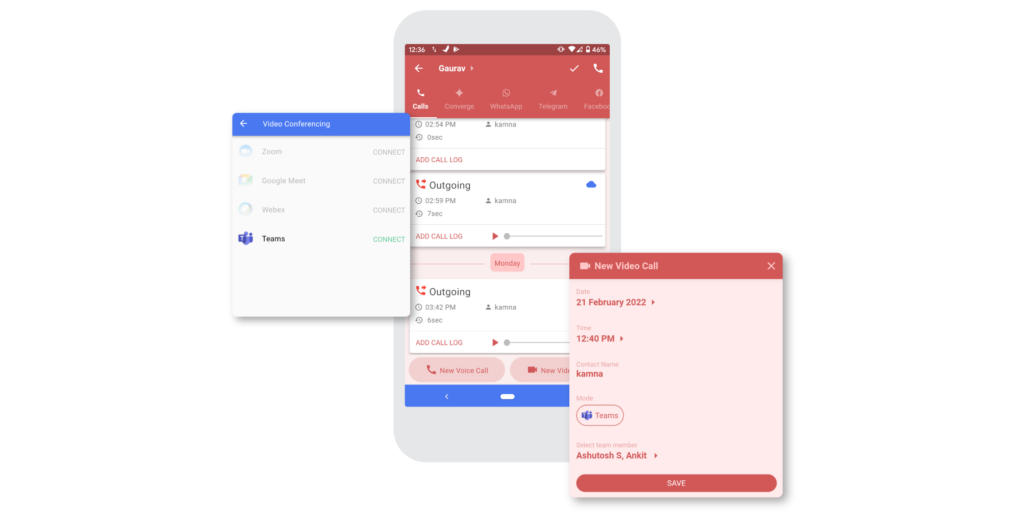 Automatic replies when your team doesn't. Set up TAT for escalation, and let supervisors monitor every conversation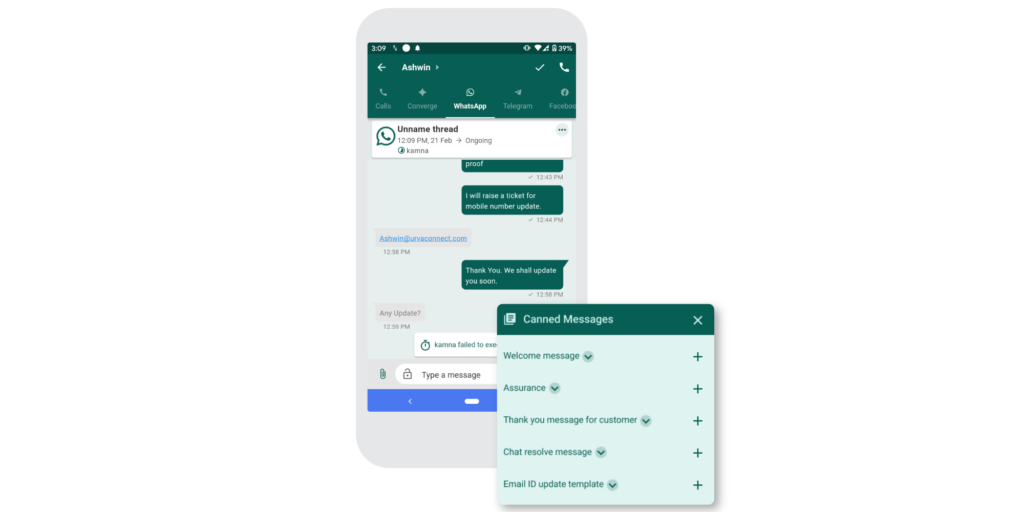 Learn how these companies are driving better SALES numbers with URVA

Jaquar uses URVA sale to improve sale team efficiency
35% increase in productivity
93% completion efficiency in planned sales visit
Planned visits led to a 15% decrease in the travel time

ICICI bank uses URVA sale to improve sale team efficiency
35% increase in productivity
93% completion efficiency in planned sales visit
Planned visits led to a 15% decrease in the travel time
Gain insights into what's happening in WhatsApp