Have you ever been in a time when you notice your company's overall productivity going down, your employees running behind schedule and losing interest in work? The simple reason can be a need for more goals and clear direction at your workplace. It's the goal of a manager which sets the base for the employees. An innovative strategy to boost productivity and provide measurable results is to have professional development goals as a manager.
Both you and your employees benefit from professional growth. As a manager, you develop in your career and gain from a motivated team with modernized skill sets. Your team performs better when you achieve set goals due to improved retention, productivity, and communication. But to put everything in place, you need to understand what the purposes of a manager are, why they are essential and how to achieve them.
What are the goals of a manager?
Like any other manager, you want your employees to grow and increase efficiency. You want your employees to work at their optimum level. But this can only happen when you know what you need and what expectations they have. For your team to do better, it's crucial to understand your part. The goals of a manager can be simple yet vital to make it smoothly in the future.
Communication – The only means for people to exchange information is through communication. Communication is the pillar of any enterprise because it is the basis of success. The team's ability to share ideas and processes will help the progress. Opening lines of communication can assist the field service team in resolving issues as soon as possible when they need to speak with their manager. It promotes an atmosphere of openness and trust between the team and the manager.
Track goals – Being upfront about the monthly or weekly goals and setting time limits helps track goals more efficiently. You, as a manager, are in charge of leading teams and developing objectives and action plans consistent with the organizational vision. You also ensure that everyone in the team knows these goals and has the necessary support and guidance to achieve them. It would help if you concentrated on dynamic and successful goal formulation due to shifting business priorities and market conditions.
Work automation – There is no denying that automation is currently quite popular. There is less room for error during data entry, which boosts productivity. Automation offers speedy service with complete awareness of customer needs, improving customer feedback. One of the most typical demands is to be an organized and effective manager. Your problems are resolved, and your schedule is freed up so you can work on raising morale and production.
Guidance and training – Employees may want to change positions far too soon because they need to advance and provide their utmost performance. The goals of a manager continue after just setting them. Offering them appropriate guidance and training sessions to develop and learn new abilities can help them progress. They feel valued when they are encouraged to take on tasks and responsibilities. By improving their abilities, you may be confident that they'll give their all on the job to boost sales and customer happiness.
Keep up to date – Utilizing modern technology is necessary today. You may assign assignments to the field crew effectively and keep track of their progress in real-time. You can review their schedule of visits, services, working hours, locations, and other activities and adjust your goals as necessary. You can assign them the most appropriate assignments in their area by looking at their productivity rate. The main aim is to achieve goals; therefore, ensure you set reasonable targets that everyone can achieve since they can become discouraged otherwise.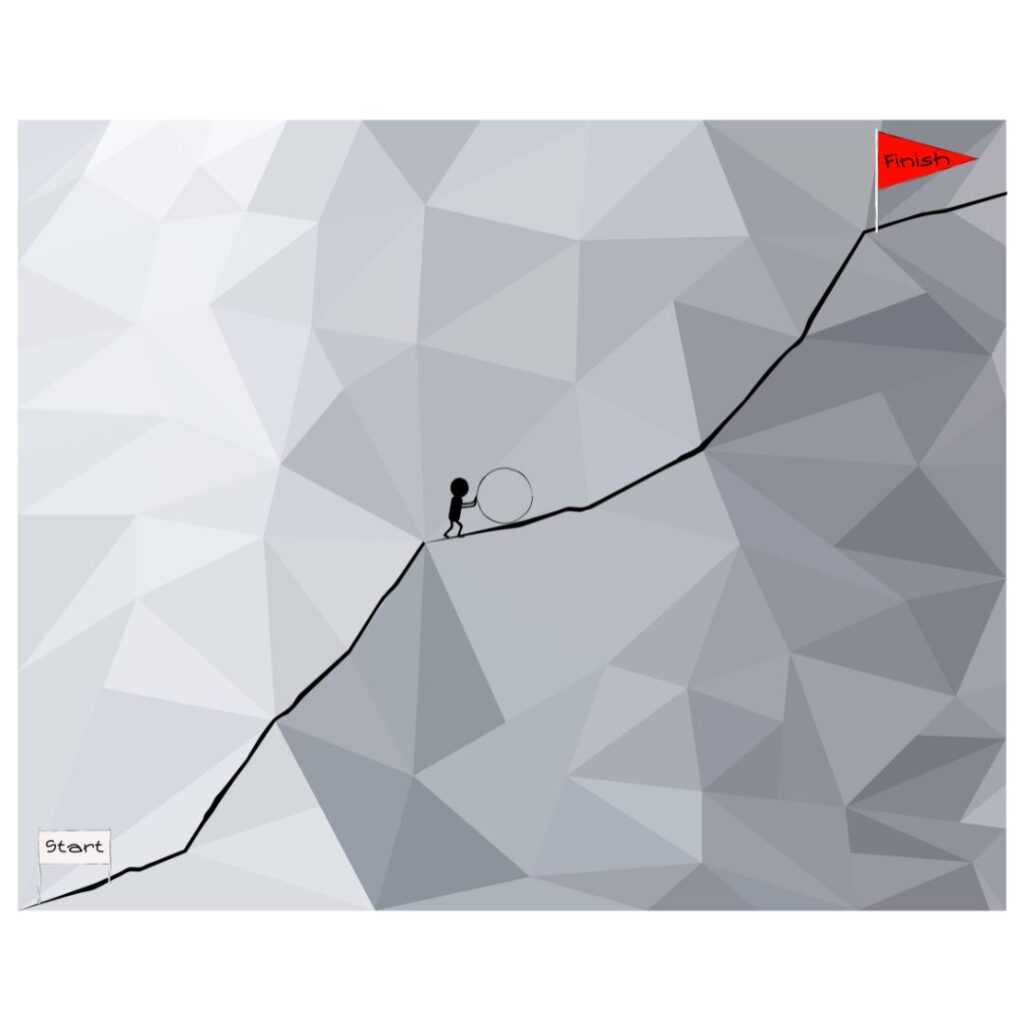 Why is setting goals essential for a manager?
The act of setting goals sets the way for achieving fulfilment. Having a verbal discussion about setting goals is different from working on them. By working on your goals, your team might gain efficiency and productivity. For a brighter future and better relationships, there are a lot of ways in which setting goals can prove essential for a manager.
Employee motivation – Setting goals is a simple method to maintain employee motivation at work. Lack of a clear purpose to work toward can impair staff morale, reducing work productivity. On the other side, attaining goals helps people stay motivated and boosts their self-esteem and sense of fulfilment at work.
Easy decision-making – Goals increase an employee's ability to make decisions. They act as a roadmap for making decisions. Employees will assess any decision they make in light of the objective they are working toward. Every decision is made in light of the decision's result. Similar principles apply at the organizational level, where every choice is made with consideration for its potential impact on the company's bottom line. Employees can utilize goals when working on challenging tasks to help them make intelligent decisions.
Everyone is accountable – The next step after setting a goal is gauging your progress. You can ask staff specific questions about reaching objectives rather than measuring overall effort. This can ensure that they are not simply functioning but also progressing in that direction. Employees learning from their mistakes and being given a window of opportunity to correct them is one of the significant reasons why setting goals are essential.
Shared vision – It can be upsetting to learn that specific employees have been spending time on initiatives with what appear to be distinct goals. It encourages teamwork when personal objectives are connected to organizational objectives. Every employee needs to be informed of the connection between their aim and the organization's goal by the leaders and managers. The synchronization of everyone can be strengthened by doing this.
How to achieve the goals of a manager?
Knowing where you as a manager needs improvement and the fields you need to change is one of the most critical steps towards building a team and achieving your organizational goals. There are specific tips to keep in mind to add to your daily tasks as to how you can achieve a manager's goals and simultaneously motivate your employees.
Communication is the key. No matter what you do, communicating with the other person and sharing your vision ease everything. Your employees must be transparent with their work and goals, which is only possible if you communicate with them and make them understand.
Allocating tasks which save time and increase productivity is a must. If you assign them tasks which take up most of their day, they might fiddle with their monthly goals. But giving them specific tasks according to their skill set will help them do more in less time.
Appropriate feedback and correcting them when necessary will make them feel they are being monitored and, at the same time, feel confident that a manager is there to guide them. This increases their accountability and inclusiveness.
Giving them the required details about their tasks and locations simplifies them and saves them time. They can handle what the job will be, how far the place is and whether they are capable of doing it. With enough transparency, they trust their manager to assign them to work to their best.
Setting goals should continue after the target is accomplished. Completing old goals means introducing new ones; it's a loophole and is vital for any organization. Keeping up with the dynamic world is essential for managers. Employees learn from their managers, so the responsibility of a manager increases. Management is a smooth process if done correctly, and within no time, you'll see improvement and growth. These are some minimal goals of a manager and the right way to approach team leading.
To bring these ideas to reality, one needs to track goals in a performance management module which comes as part of a field force app. Get in touch with us to understand how this can be made a reality.