WhatsApp has transformed how we communicate with each other. It has fostered relationships and brought us closer to the ones we love. Now everyone is comfortable with using WhatsApp for all forms of communication, be it communication with relationship managers, customer support, e-commerce and many such use cases.
WhatsApp CRM – A solution for Relationship Management
Irrespective of the business size, they will have to manage business relationships and handle customer communications. The easier the customer communicates, the better it is to improve brand loyalty and retain customers. Being available on WhatsApp is one such step toward better relationship management.
WhatsApp CRM enables organisations to develop relationships with customers and make life easier for relationship managers.
How to improve relationships with WhatsApp CRM?
Customer relationship management is straightforward at its most primitive level. However, one can implement it in various ways, including websites, social media, phone calls, chat, mail, email, and marketing materials. Listed below are some of how WhatsApp CRM helps
It improves relationships as it is easy to use because some people are not so tech-savvy. It stores customer information and makes tracking easy.
It gains customer satisfaction with efficient interaction with the customers and giving them the right solution or information. 
It hardly requires any learning as everyone is already familiar with the platform, its working and its reach.
CRM stores all the information accessible at any time with just one click. This shortens the procedure and boosts productivity.
A customer with maximum satisfaction is more likely to stay faithful to the organisation, increasing your customer base and eventually increase in net growth.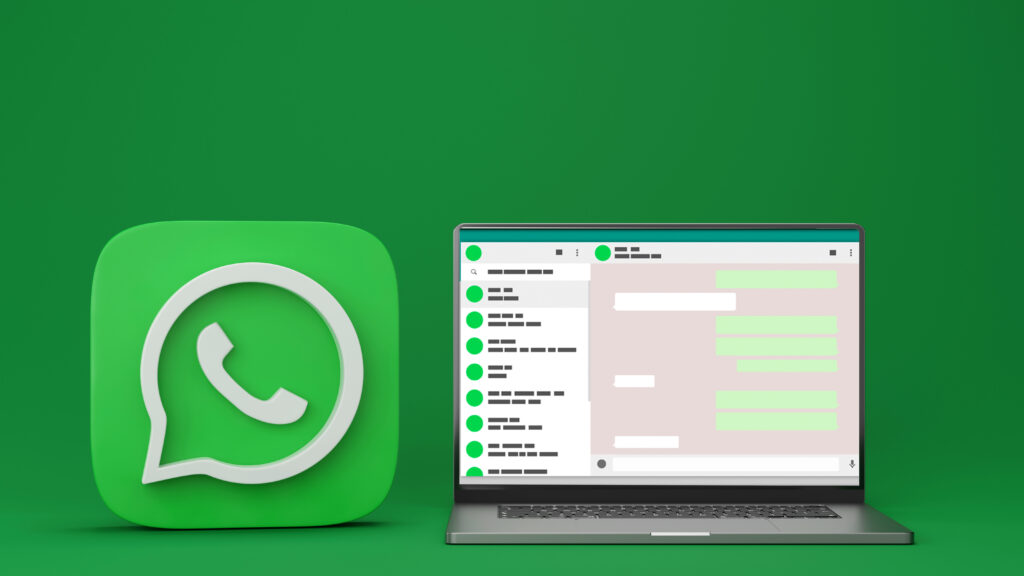 Why do people use WhatsApp business API instead of WhatsApp?
WhatsApp is one of the best apps in the world. Where regular WhatsApp helps you connect with friends and family, WhatsApp Business API enables you to make a strong connection between you and your customers. WhatsApp Business API is a platform that suits them best to showcase your products and services to the users. It's essential to focus on creating a healthy relationship with the customers, which regular WhatsApp doesn't allow.
Whatsapp has a limitation as it only works on a single device.
Whatsapp doesn't allow people to respond to customers from categories A and B selectively.
If your business has multiple numbers, customers face the confusion of keeping track of which number to contact in case of need.
Employees using their numbers with the customers can lead to a loss of information. It also means having a bad experience for the customers if an employee leaves the company.
It becomes difficult for the manager to keep checking the relationship manager interacting with the customers using their devices.
The chances of tampering with customer information increase if a personal device is used.
Level up integration with WhatsApp business API
WhatsApp is an app that over 1.5 billion people in over 180 countries use to remain in touch with their family and friends. Customers have made it apparent that messaging apps like WhatsApp, Facebook Messenger, and others are the most favoured communication methods, as seen by the billions of messages sent each day through WhatsApp.
This is why companies are excited to use this brand-new, more tailored method of communicating with their customers. Businesses can now offer their clients unique experiences and effectively engage them with the WhatsApp Business API.
One needs to choose the right platform to work with the API. following are the steps to get WhatsApp business API
Apply for a WhatsApp business API by signing up either through WhatsApp or a WhatsApp business provider. It requires a Facebook Business Manager ID with verification.
You need to provide basic details of the business like company name, URL, industry, regions to cover, location of the headquarters etc.
Activate your phone number for your WhatsApp business account. Existing number or new number, one can use either.
After Facebook verifies and approves your business, you shall complete your WhatsApp profile by filling in business details.
What are the features of WhatsApp-based CRM?
There are several features in which WhatsApp boosts your business and relationship management with the customers. The powerful integration of Whatsapp-based CRM is the right way to get started.
An omnichannel to manage all conversations: WhatsApp CRM is the one to see all your discussions in one location. It responds to chats, can generate leads, and assign tasks to the appropriate personnel. It secures the conversations at one number from which the relationship manager connects with multiple users.
Single point of contact: Operating several communication channels from a single device has always been difficult for developing businesses. The WhatsApp CRM can assist you in inviting your colleagues and allowing many users to manage conversations across multiple devices using a single WhatsApp Business API.
Keep your data safe: Since you get all the information and conversation in one place, it gets easier to understand the context in case you are late to join the conversation. All the customer's conversations remain secure in your control even if the relationship manager leaves the organisation.
People on the same page: Involvement of your team becomes more accessible. When you require assistance, notify and reallocate the conversations. You can add closing comments to the chats to inform the other team members of the conversation's outcome.
Safe customer experience: With so many customers interacting with their information, it becomes a core responsibility not to misuse it. Specific CRM software enables no screenshots so that there is no compromise with customers' information on any platform.
Finally, WhatsApp CRM can improve your clients' experiences while making operations easier for your employees. WhatsApp integrated CRM can help your business achieve long-term success. WhatsApp Business API is not as tricky as you might think. All you need is a trusted platform that meets your expectations and has covered you. URVA Connect is one platform that centralises all your conversations and enhances customer relationships. It makes your life easier and keeps your business in sync.