The COVID pandemic has brought back focus on hygiene and sanitization. The expenses involved in having your business affected by COVID are to be taken seriously. An outbreak of COVID will not only keep customers away but will affect employee morale. Having safe spaces for both employees and guests is important to ensure continuity of business.
Pre-pandemic hygiene and sanitization were mostly handled by housekeeping, who, beyond following a schedule and basic protocol did not see much visibility externally. All that is now changing with people becoming aware of their surroundings. Organizations have seen a shift in consumer behavior which has seen them invest in creating transparency towards their hygiene and sanitization standards. Losing customers especially in these difficult times is a difficult pill to swallow.
The question to be asked is, how do you create a culture for your organization to maintain a high level of hygiene and sanitization. And how do you share your efforts with your consumers to make them comfortable and trust them to visit your establishment.
Here are 6 ways to ensure hygiene and sanitization of your premises and staff.

Limit Employee Attendance

The quickest way that COVID spreads is through a lack of social distancing. By reducing the number of employees on the premises you in effect increase social distancing and reduce the chances of catching the virus. Rotate your employees in attendance and reduce unnecessary interactions where possible. Lower employee attendance helps sanitization efforts of frequently touched surfaces.



Thermal Scanners

Ensuring that you track people and their temperature before entering your premises for both employees and guests to create a good baseline of hygiene. Those with a slight fever can be requested to not enter. Thermal scanners come in many forms and are usually inexpensive and easy to operate.



Reassess Cleaning Routines

Depending on the business of the organization, sanitization, and cleaning routines can vary greatly. For example, a restaurant needs to not only ensure sanitization of employees and guests but also multiple places where contact might occur. This includes supplies entering the premises, common areas like desks, door handles, and credit card machines, kitchen utensils, and surfaces. Keeping a track of these tasks is difficult. Reassess cleaning routines of staff to ensure the best coverage.


Use Contactless Methods

From moving to online payments instead of cash or credit cards to takeaways and deliveries; move to a contactless method of exchange. Within staff as well, ensuring no contact when exchanging items helps maintain social distancing and in a way reduces the chance of spreading the disease. You may need to enforce strict limits to certain areas and allow access to only the necessary staff.



PPE Kits

This will cover all forms of personal safety like gloves, masks, shields, and full overalls. Designate the items depending on the risk or ergonomics. Frequent interactions demand more protection so security staff, the front office staff would need more protection than kitchen staff. Track and ensure proper disposal after use.



Sanitizers

Have sanitizers placed at areas where people have contact regularly. Common areas especially need easy access to sanitizers. Elevators, escalators, bathroom taps, chairs, doors, and tables are frequently in contact with people. Having a sanitizer dispenser appropriately placed can be a great way to maintain hygiene between cleaning schedules.


In conclusion, these measures of hygiene and sanitization are a great way to let your customers know you take their health seriously. They also prevent outbreaks within your staff. Crowded places have been avoided by many and as the world recovers, they will tend to trust places that they know have high standards.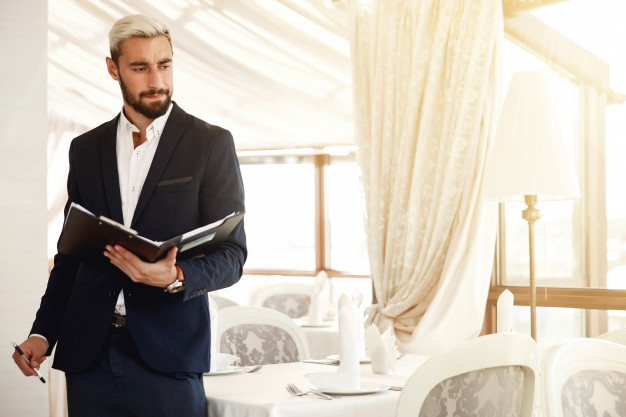 As an organization, making your business inviting and comfortable to customers is extremely important. Develop checklists for your sanitization efforts that you can highlight to customers.
For more thorough audits, you can rely on a Field Audit Mobile App to track hygiene and sanitization. You can get real-time reports of your teams, perform digital audits and get answers to many more problems that you in a physical business with customers visiting your premises.